Operational problems continue to weigh on Pak Suzuki Motor Company (PSMC), which has announced another series of non-production days (NPD) for January 2023.
A recent notification highlights that the company will halt production and assembly operations from January 16 to 20, 2023, due to the State Bank of Pakistan (SBP) restriction on automobile imports.
The company states that the previous non-approval of the letter of credit has created obstacles in the importation of knockdown kits, causing them inventory problems.
The notification reads: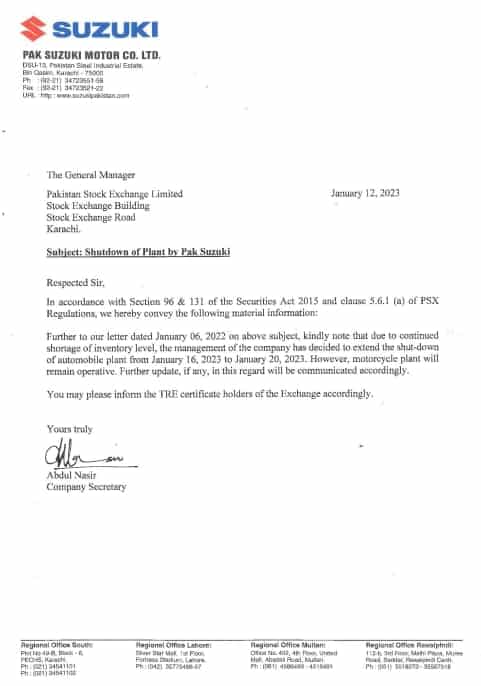 The company emphasizes that its two-wheel factory will remain in operation.
Recently, the State Bank of Pakistan (SBP) has reduced import penalties on Completely Knocked Down (CKD) kits for local auto assemblers. This decision is to allow the automotive sector to restore its production and sales.
Although, due to the ongoing situation, analysts believe that car sales will remain subdued for the rest of the 2022-23 financial year. They estimate that due to the current lack of major foreign exchange, the automobile sector will not be a government priority.