Centaurus Mall is one of the most famous malls in Pakistan and ranks among the largest. Looking at the huge building and thinking about the revenue it generates, a question may arise in your mind who is the owner of Centaurus Mall Islamabad? Sardar Yasir Ilyas Khan is the owner and managing director of Centaurus Mall Islamabad.
Who is the owner of Centaurus Mall Islamabad?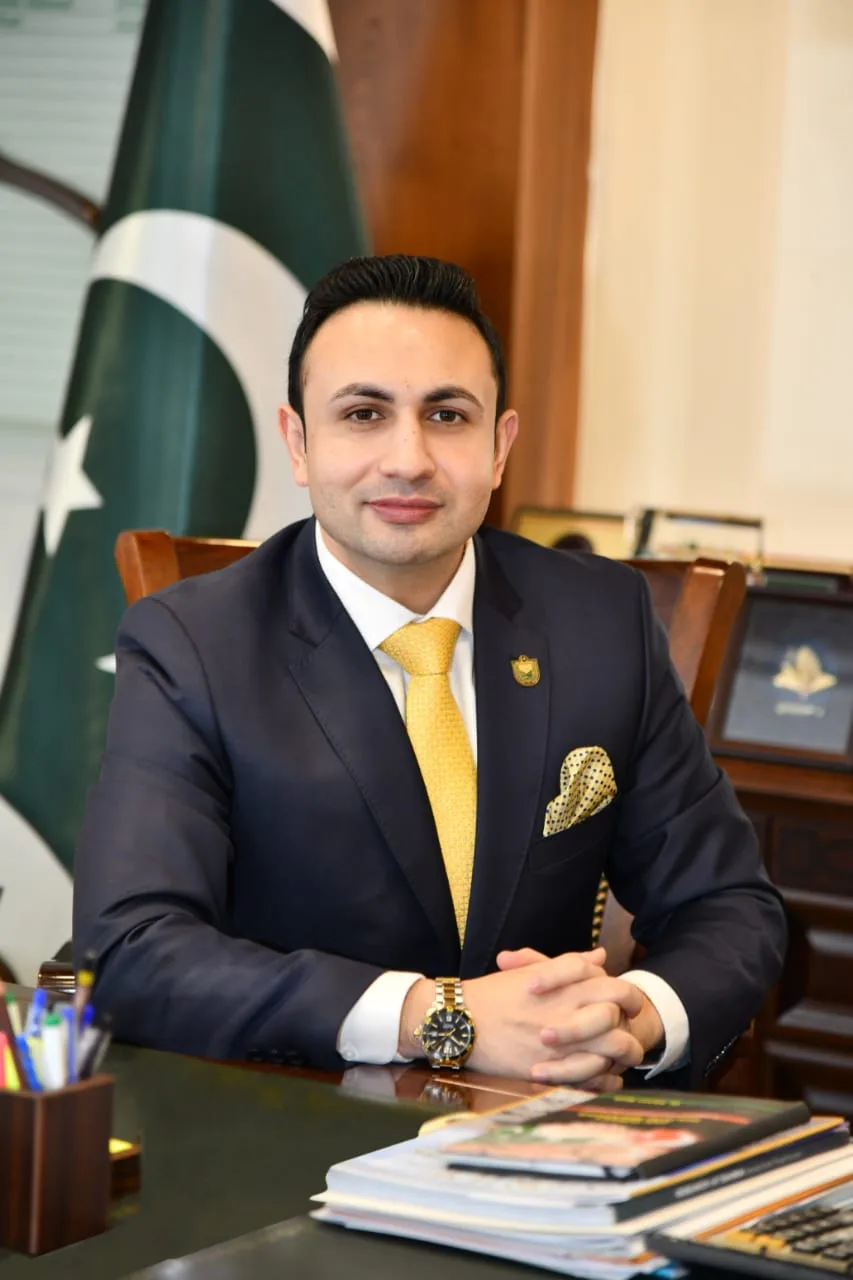 The owner of Centaurus Mall Islamabad, Sardar Yasir Ilyas Khan, is the younger brother of Sardar Tanveer Ilyas Khan, Prime Minister of Azad and Jammu Kashmir. He was also the former president of Islamabad Chamber of Commerce and Industry. Sardar Ilyas Khan had an MBA from Kingston University, London and a BBA (Honors) from the American University of Dubai. He also launched the Double Decker Tourist Bus Service in Islamabad,
It has organized various events like biggest mango festival, technology parks, biggest car festival of twin cities, real estate, construction, housing and industrial expo in Pakistan, international cycling gala and Corona Vaccination Drive.
Centaurus Mall Islamabad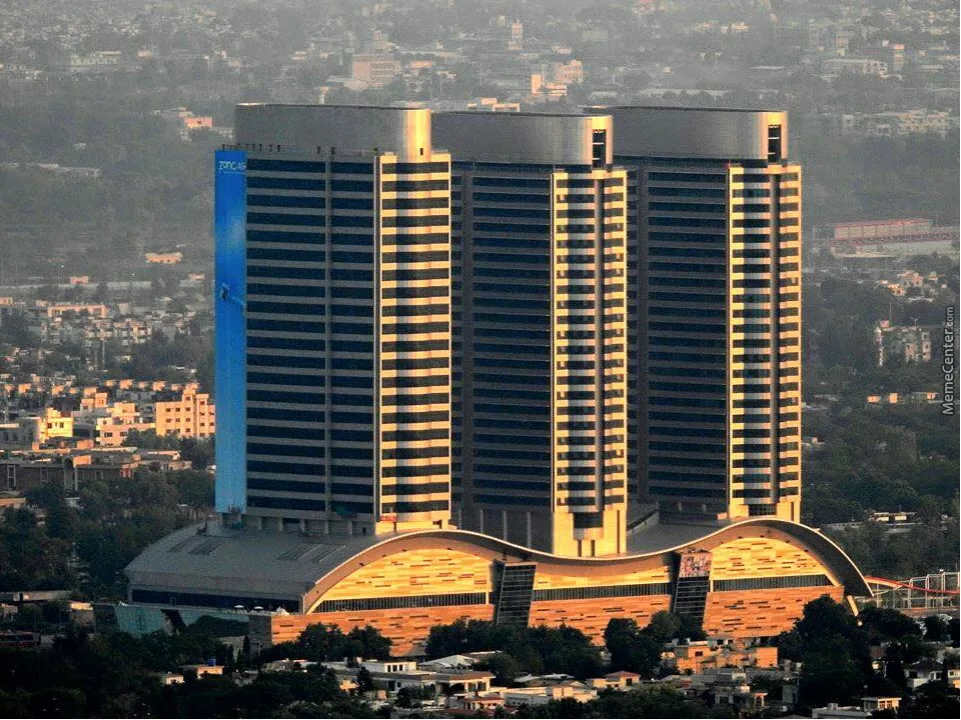 It is one of the biggest malls in Islamabad. It is a five-story building that provides all the amenities one looks for in a shopping center. The mall includes almost 250 stores with many leading brands of Pakistan to find anything you want under one roof.
Some famous brands in Centaurus Mall are Scentsation, Khaadi, Gul Ahmed, Sapphire, Junai Jamshed, Nike, International Watch Company, Charles and Keith, Hub Jafferjees, Hush Puppies, Sputnik Footwear etc.
On the top floor is the food court, where a wide variety of food is available, from desi to international cuisines from famous Pakistani food brands.
Construction of Centaurus Shopping Center
Centaurus consists of three skyscrapers that accommodate almost every need of life. You can live, work, shop, entertain and eat in one place. The three buildings of Centaurus Mall Islamabad include corporate offices, residential apartments, a five-star hotel and a four-storey shopping mall. Two towers are for residual purposes and one for corporate purposes.
This large mall has many facilities including 250 brand name shops, entertainment and food court. British architectural firm WS Atkins designed the architecture of the building. Construction cost about $100 million.
Entertainment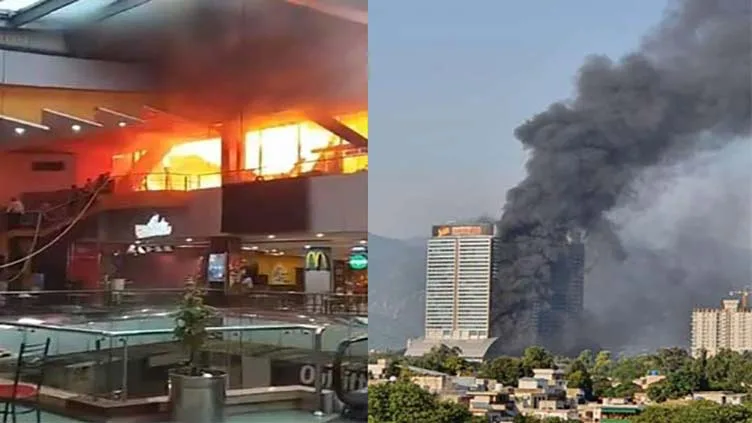 Centaurus Mall has entertainment facilities for people of all ages. The mall offers a large cinema hall named "The Centaurus Cineplex" for adult entertainment which screens many Hollywood and Lollywood movies for regular enjoyment. There is a spacious play area for children called 'Fun City'. The fourth floor of the mall is available for entertainment purposes.
Food Court
The Food Court is also located on the fourth floor where there are many international and national food chains. There are many international cafes in The Centaurus Mall, such as Cinnabon and Gloria Jeans.
Entrance fee to Centaurus shopping center
Malls have become hangouts for families and groups of friends. They usually come to the malls to pass the time and crowd the area. It affects the reputation of the mall because real shoppers feel annoyed when shopping in crowded areas. To prevent this, the mall management imposed an entrance fee which caused controversy.
In a public announcement, Centaurus Mall mentioned the exemption of 23 categories from the entrance ticket requirements. The categories included women, children under 12, the elderly, legislators, diplomats, foreign nationals, business leaders, journalists, members of country associations, registered engineers, doctors, trainers and lawyers. In addition, celebrities and famous hockey, cricket, golf and football players can join for free.
This initiative was taken to avoid overcrowding in the mall. So shoppers can comfortably shop, entertain and dine in peace.
Centaurus Mall Fire
On October 9, 2022, the Centaurus Mall building mysteriously caught fire and the entire food court burned to ashes. The rest of the building was also severely affected. The mall remained closed for a few weeks, but reopened on October 24, 2022.
After all these details, you might know very well about the owner of Centaurus Mall Islamabad and the building itself.